Wish you could clean your stainless steel bench or sink back to its original shine?
You can! Be warned: you will be amazed by the results, and we guarantee there are no camera tricks here!
Select an image to see the before and after photos, showing the restored stainless steel version.
Satin finish bench with polished bowl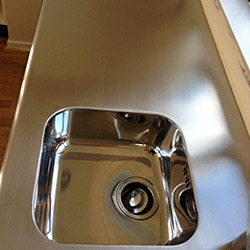 Acid stain from tiler's acid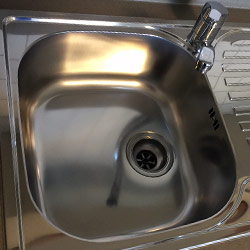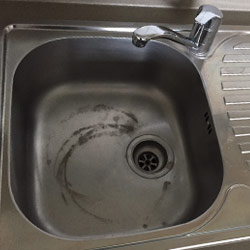 Mirror finish, sink bench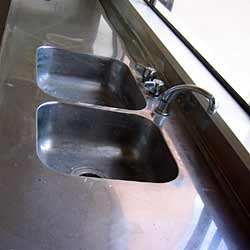 Stainless steel sink insert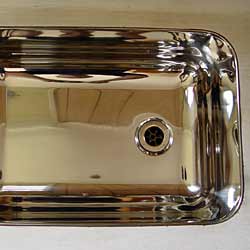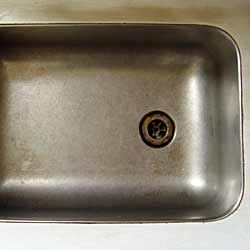 Stainless steel double sink insert
Satin Bench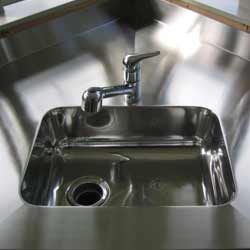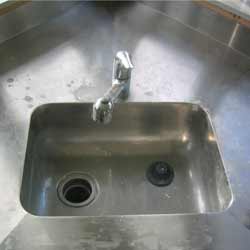 Stainless sink in the classroom
Multi-sink kitchen bench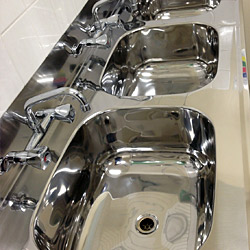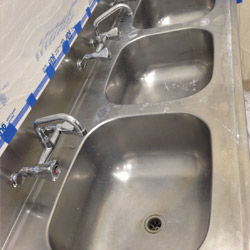 Satin Finish Benchtop with Polished Bowl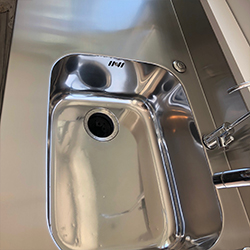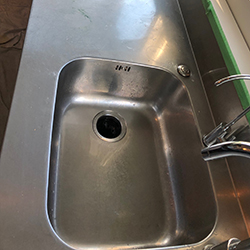 Linen Finish Benchtop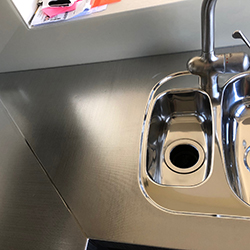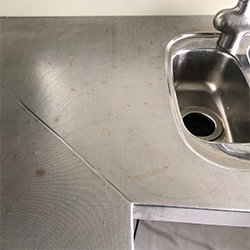 Classic Mirror Finish Benchtop